Na, lement a Karácsony, remélem élvezted és nem lelkiismeret-furdalással etted azt a bejglit 🙂 Hidd el, pont úgy nézel ki, mint 1 hete ilyenkor. A mérleg a gyomrodban lévő kaja súlyától meg a megkötött víztől mutathat többet. Mindössze vissza kell állni a rendes kerékvágásba, nem kell éheztetned magad, keményebben edzeni, vagy bűntudatot érezni. Igyál sok vizet és egyél normálisan. És ha úgy érzed, menj el egyet sétálni. A baj azzal van, ha az ember továbbra sem áll vissza és folyamatosan túleszik. Úgyhogy nyugi.
Mint említettem ennek a sorozatnak egy korábbi részében a Tiktokról tanultam mindent. Itt 1 perces videok vannak. Ez is csak egy platform, ha az ember jól használja, nagyon informatív tud lenni, csak úgy, mint a Facebook, Instagram, vagy bármely közösségi médiafelület. Ha van Tiktokod, >>eniwaysblog<< néven találsz meg.
Most pedig a téma, amiért ide jöttél:
Mára egy listát hoztam olyan emberekkel, akik inspiráltak és inspirálnak az úton. Ez a bejegyzés most az angolul tudóknak fog kedvezni, mert a dietetikusok, nagy súlytól megszabadultak, személyi edzők, coach-ok, akiket követek 99%-ban angolul beszélők. Érdemes bekövetni őket!
Are you an English speaker? Translate the entire article like so:

A Fogyás hamburgerrel egy cikksorozat lesz egy 3 hónapos tanulási fázis eredménye (aztán tovább írom, amikor újakat tanulok). ITT LEHET ELMENTENI/KÖNYVJELZŐZNI A LINKET, ha később visszajönnél elolvasni a többi részt.
Miért angolul?
Mert én nem találtam fogyás témában hiteles, felvilágosult és szimpatikus magyarokat (nyilván vannak, csak én nem találtam).
Mert mióta beszélek angolul a közösségi média "fogyasztásom" zöme angol nyelvű. Így az angolom is fejlődik.
Mert külföldön általában előrébb járnak sok mindenben, modernebb szemlélet, új módszerek, kutatások, tudás.
Viszont ebben a Fogyás hamburgerrel cikksorozatban a lehető legtöbb információt lefordítom, és összefoglalom. Tehát kövesd őket, ha beszélsz angolul, nekem rengeteget segítettek, mindent tőlük tanultam, és tanulok folyamatosan. 5 hónapja léptem rá erre az útra most, amikor ezt a cikket írom, így úgy gondolom, elég infot szedtem össze ahhoz, hogy elkezdjem megosztani, hátha másnak is segít.
Dietetikusok, személyi edzők: 
Mit találsz itt?
Tudásanyag a tápálkozástudományról, kalkulációk
Edzéstervek, mozgási tippek
Motiváció
Tévhitek, elavult szemléletek leleplezése
Fájdalmas, szemfelnyitó igazságok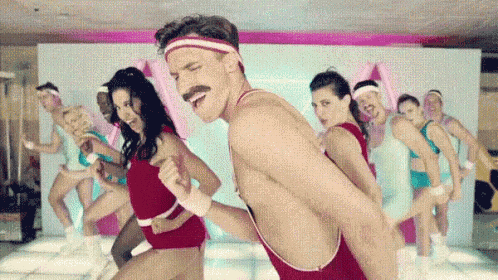 Justin Augustin beginner workout
The balanced nutritionist – Jamie
Cressida the real bodies coach
Healthy Strong Confident – Meredith
Influenszerek, akik hatással voltak rám 😀
Ők általában nagy súlytól (min. 20 kg) megszabadult emberek, mert attól fogadok el szívesen tanácsot, aki ott volt, ahol én, és oda jutott, ahová én is akarok.
Mit találsz itt?
Alacsony szénhidrát tartalmú, ketogén , alacsony kalória tartalmú, vegán változatos és kreatív reform receptek
Motiváló, inspiráló sikersztorik
Tévhitek és néha szomorú tények/igazságok, tanácsok
Egyszerű edzési, mozgás tippek kezdőknek
A fogyás/hízás leki oldalainak boncolgatása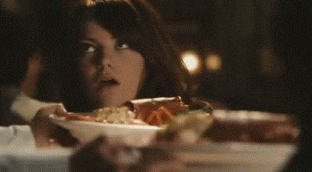 Low Carb State Of Mind – Jackie Hartlaub
Spirituális, mentális coach-ok, pszichológusok, mert minden onnan indul, hogy őszinte vagy magadhoz és megjavítod a kapcsolatodat magaddal:
Mit találsz itt?
Lelki támogatás
Motiváció
Megerősítések
Spirituális lelki táplálék
Az első két kategóriánál van átfedés, mert nem ritka, hogy aki sokat fogy, az másoknak is át akarja adni a tudást professzinálos módon, és dietetikus/személyi edző/coach lesz belőle.
Az évet 13 kg mínusszal zárom, az ünnepek miatt nem lett 14, de egyáltalán nem bánom, mert az év utolsó napjai tökéletesre sikerültek, és nagyon sokat tanultam a fenti emberektől, amit hasznosítani tudok. Többek között azt is, hogy semennyi bűntudatot nem éreztem az ünnepi kajáktól, mert tudom, hogy nem 3 nap alatt szedtem össze az extra súlyt, nem is ennyi idő alatt fogom leadni. Pár nap igazán nem számít, a lényeg ahogy utána élünk. És már vissza is álltam, használatba vettem a (nekem) új elliptikus tréneremet, amit ajándékba kaptam egy blogolvasóból lett barátnőmtől 🙂
Szóval eredményes új évet kívánok Neked, köszi az idei figyelmedet, és hogy végigkísérsz az úton.
Ha tetszett a cikk, dobj egy lájkot és kövesd a blog facebook oldalát! És gyere majd vissza elolvasni a következő részt az evés pszichológiájáról.