A 35. születésnapomra írom ezt a cikket magamnak, és mindenkinek, akinek olvasnia kell. Ajánlom az exeimnek, és azoknak, akik seggfejnek tartanak. Elolvasva talán megértik egy kicsit, miért viselkedem úgy, ahogy. A cikk írása közben jöttem rá, hogy körbe vagyok lőve más empatákkal, tehát érdemes beleolvasnod, hogy kiderüljön Te az vagy-e és ha nem, mered-e tagadni  🙂
Összeállt bennem egy kép magamról, amit évek óta tudni vélek kimondatlanul. Mondták már mások, de mindig nyálasnak, vagy sértőnek találtam, és csak legyintettem. Az utóbbi évek eseményei viszont kényszerítettek rá, hogy magamba nézzek, és hát Gnóthi szeauton, vagyis ismerd meg önmagad – ez volt a delphoi jósda falára írva. És én már évek óta hozzászoktam, hogy ne féljek felkaparni a sok lelki koszt, oldani a sok felhalmozódott káros mintát és bejárni a lelkem minden zugát, hogy aztán azokat is megtanuljam szeretni.
Most már több éve angolul olvasok, hallgatok videokat, hangoskönyveket, podcastokat, így talált meg az időről-időre ismétlődő kifejezés, hogy empath vagy lightworker (empata – magyarul elég érdekesen hangzik, és fénymunkás). És egyszer csak elkezdtem kutatni, hogy mit jelent, majd olyan AHA élményem lett, hogy behorpadt a homlokom: hiszen rólam van szó!
I'm writing this article to my 35th birthday for myself and for everyone who has to read it. I'd recommend it to my exes and for those who think I'm an asshole. Maybe you'll understand my motives reading this. I've realized while writing this article that I'm surrounded by other empaths so keep on reading, you may find out that you are one too 🙂
I've put the picture together of myself and the things I already know subconsciously. They've been mentioned by others, but I thought they were offensive or cheesy. The events of the past years however kinda forced me to look inside myself and well.. Gnothi seauton as the ancient Greek said – Know thyself! And I got used to scratch every dirty part of my soul to the surface and dig deep to discover every hidden part of myself and learn to love them. I've done some research on this topic and I had several AHA moments as I discovered: they are talking about me! 
Kik azok az empaták?
Ha visszagondolok, mindig is ilyen voltam, de a stroke felerősítette bennem ezeket a dolgokat. A stroke-nak egyébként is megvan az a tulajdonsága, hogy felerősíti a meglévő személyiségjegyeidet. Ha gonosz voltál, vagy türelmetlen, most méginkáb az leszel, ha alapvetően jó, makacs, akkor sokat tudsz fejlődni. Akkor jöttem rá, hogy ez vagyok, amikor magam alatt voltam, és feltűntek ezek a dolgok. Miért vagyok mindenre ilyen érzékeny? Én minden vagyok, csak nem puhány, aki ismer, az tudja. Akkor mi lehet ez? Ekkor elkezdtem olvasni róla..
Amúgy is mindig valamiféle fehér/jó boszorkánynak képzeltem el magam, mint az Óz a csodák csodájában Glinda az északi boszorkány 🙂 A boszorkányüldözés alatt megégették az ilyen embereket, mint mi. Azokat, akik kicsit többet fogtak fel a világból, mint ami szemmel látható. Ez a kor kedvez a női empatáknak, mert szabadon kifejezheik magukat, és társadalmilag elfogadott, hogy érzékenyek. Míg a férfi empatáknak még mindig nehéz dolguk van az általánosan elfogadott macsós férfiszerep miatt, de ez már lazult az elmúlt években.
A macsós, kemény dologról annyit, hogy ez nálam is így van, csak én védekező mechanizmusként használom. A távolságtartást, a bunkóságot időnként. Nem engedhetem, hogy a túlcsorduló érzelmeim eluralkodjanak rajtam, így is nehéz dolgom van ebben a világban, és időnként így is hülyének, naivnak, vagy gyengénk hisznek. Ha ennél jobban kiadnám magam, és nem szabnék határokat, nem mondanék nemet, mindenki lábtörlője lennék, és mindenki kihasználhatna. Ezt többé nem engedhetem.
Arra is rájöttem, hogy nálam sokkal érzékenyebb empaták is vannak. Én nem vagyok az a mimóza típus, aki nem tudja megvédeni magát. Nem úgy vagyok érzékeny, hogy puhány lennék, hanem úgy, hogy kiélesedtek a vevőkéim. Hamar kileng a TAHÓgráf!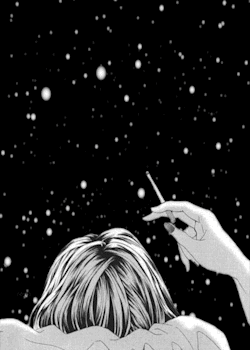 Who are the empaths?
If I think about it I've always been like this, the stroke however strengtened them. Stroke has a way of amplifying your characteristics: if you were mean or impatient, they'll multiply. And if you were a good person basically, or stubborn, those will be highlighted. I've learnt that I'm like this when I was beside myself and I started to pay attention. Why am I this sensitive? I'm everything but a softy, those who know me know this about me. What is it then? And I started reading about it..
I liked to think of myself as a good witch anyway. Like Glinda in The wizard of Oz. They've burnt people like us during the witch hunting era. Us, who perceive more of the World than the eyes can see. This is a good age to live in for the female empaths because they can express themselves freely and it's socially accepted to be one. Whilst it's still hard for the male empaths because of the masculine picture of a macho who suppresses his emotions. It has loosen during the last decades though.
Speaking of the tough macho thing I may be like this too but in order to protect myself, distancing myself, even being rude at times. I can't allow my feelings to be overwhelming and take control over me so I have to set some boundaries. It's hard enough for people like us in this world to be taken advantage of. If I wouldn't say no sometimes I'd be everyone's doormat and it's not gonna happen anymore. 
Moreover I've realized that there are far more sensitive empaths than I am, not the hypersensitive type who can't protect herself. I'm not sensitive in a way of being weak, but my senses are sharper. The pointer of my bullshit-o-meter swings easily..
Az empaták nem tudnak hamisak lenni. Inkább csendben maradnak.
Az empaták nagyon érzékeny és intuitív emberek nagy igazságérzettel és nagyon magas érzelmi intelligenciával. A társadalom kb. 20%-át teszik ki, abban különböznek a többi empatikus embertől, hogy ők érzékelik az őket körülevő energiákat. Ha spiri szemszögből közelítünk, egyre többen születnek le, mert a Földnek szüksége van rájuk a balansz megtartása miatt. Tudjuk, hogy a világban sok gonoszság zajlik, az emberek elidegenednek egymástól és a teremtőjüktől/univerzumtól; az empaták küldetése, hogy ezt ellensúlyozzák. Fénymunkásnak is nevezik őket, mert a feladatuk, hogy pozitív változást hozzanak a világba és az emberek életébe. Az érzékeny vevőkéik a szuperképességük, csak meg kell tanulni használni. Született gyógyítók, tanítók – felemelnek, bátorítanak másokat és megérzésből cselekszenek. Valahogy természetesen a jó úton járnak, teljesítik a vállalt életfeladatukat, szeretetet, fényt sugároznak másokra. Rendkívül intenzíven élik meg a jót, és a rosszat is.
Az empaták annak a képességével vannak megáldva, hogy felismerik, érzékelik és feldolgozzák a körülöttük lévő energiákat.
Magát a kifejezést a sci-fi irodalom szülte az 50-es évek Amerikájában (empath). Az empatáknak szuperképességeket tulajdonítottak pl. telepátia, telekinézis és sok film is szól felnagyítottan ugyan, de hasonló képességű emberekeről (pl.: Star Trek, X-men, Fringe, Sense8, Felhőatlasz stb.). A 90-es évekre a popkultúrának köszönhetően a szó beépült az amerikai köztudatba, és innen terjedt tovább a világba, csak immár mint egy nagyon magas frekvencián érző emberi lény.
A magyar néphagyományban is létezett erre megfogalmazás, hiszen minden vajákos asszony, táltos, természetfeletti beleérző képességgel is rendelkezett. A világ néphagyományaiban szintén. A sámán, kuruzsló a jövőbe látás mellett mindig tudta, hogy mi van az emberek szívében.
A 2000-es években a spirituális irodalom (new age) terjedése kapcsán kezdett el egyre több hétköznapi ember empata – vagyis fejlett beleérző képességű ember – jeleket érzékelni magán.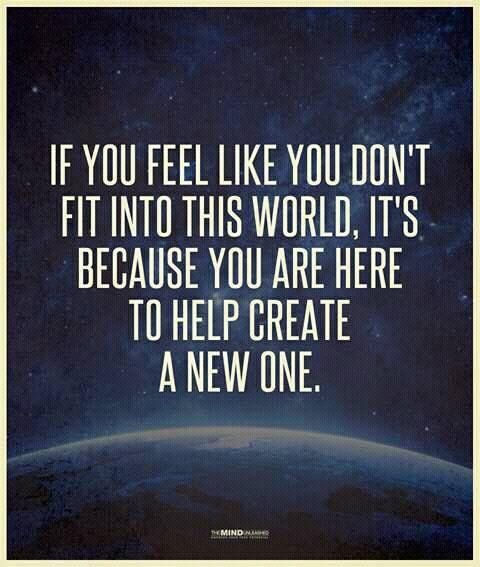 Ha úgy érzed, hogy nem illesz bele ebbe a világba, az azért van, mert azért vagy itt, hogy újat teremts.
Empaths are very sensitive and intuitive people with a great sense of justice and very high emotional intelligence. Approx. 20% of the society can be called an empath. Empathetic people are all around, but it's not the same thing because empathy can be found in everyone whereas empaths  can sense the energies too. If we look at that from a spiritual point of view more and more of this kind of people are born because the World needs them in order to keep the balance. We know how much cruelty is going on in the World, people are estranged from each other and from their creator/universe. The mission of empaths is to offset this. They are called lightworkers as well because their aim is to bring positive change to the World and the people. Their superpowers are their sensitive antennas they just have to learn how to use them. They are natural born healers and teachers, they uplift and empower others and they always act out of intuition. They are naturally on the right path somehow and they fulfil their life purpose. They are experiencing the good and the bad things very intensely.
The term itself (empath) is origninated in the 50's sci-fi literature. Empath in the novels had superpowers such as telepathy and telekinesis and multiple films are about people with mental powers eg. Star Trek, X-men, Fringe, Sense8, Cloud Atlas etc. The word itself gained public awareness by the 90's but in terms of a person who has sharp senses and can feel so called supernatural things on a high frequency. By the 00's with the spreading of New Age movement more and more 'average' people noticed  these traits in themselves and indentified as empaths: a human with high level of intuition and sensitivity.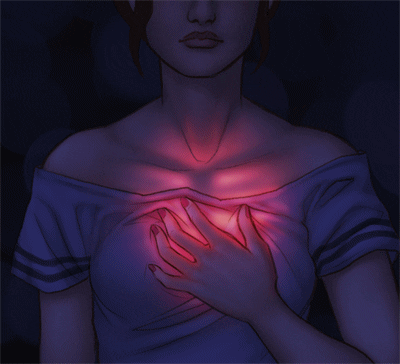 Miről lehet megismerni az empatákat?
Kilógnak minden sorból, nem egyszerű őket beskatulyázni
Aggódós, agyalós az alaptermészetük
Az empata át tudja venni mások érzéseit, ebből mások csak annyit érzékelnek, hogy rendkívül empatikus, még idegenként is szívesen megosztják vele a dolgaikat
Hamar kiszúrják a hazugságot, a hamisságot és a hiteltelenséget
Nem tűrik az igazságtalanságot
Nem bírják az erőszakot, horrorfilmeket
Hamar kifáradnak (mert elszívják az energiájukat)
Függőségekre való hajlam (hogy tompítsák az intenzív érzelmeket) – alkohol, drog, szex, cigi, evés
Spirituális beállítottság, energiákkal  való folglakozás (metafizika, kvantumfizika, enegiagyógyászat)
Kreativitás, művészet – a lényeg az alkotás
Szeretnek egyedül lenni (hogy feltöltődhessenek)
Könnyen unatkoznak, elkalandozik a figyelmük ha nem kötik le
Nem tudnak azzal foglalkozni, ami nem érdekli őket. Nem tudnak figyelni csak kínok kínja árán, és elvesztegetett időnek érzik, ha nem érdekli őket a téma. Szinte fizikai fájdalmat okoz azt tanulni, vagy dolgozni, ami nem érdekli őket
Érzékeny a bőrük
Alacsony a fájdalomküszöbük
Folyamatos tanulás utáni vágy tombol bennük
Imádnak utazni (szabadságérzetet ad)
Szeretnek a saját fejükben létezni (meditáció, vizualizáció, agyalás, álmodozás, csillagles, felhők bámulása stb.)
Nem bírják, ha valaki megmondja, mit tegyenek
Van rajtuk plusz súly, akkor is, ha nem eszik túl magukat, ez egy védőpajzs a negatív energiák ellen. Így hajlamosak az érzelmi evésre is, amikor a lelkük éhes, és le kell földelniük magukat (jobban kapcsolódni a fizikai világhoz)
Kiváló hallgatóság
Nárcisszizmus intolerancia. Vonzzák őket, de sokáig nem tudják eltűrni ezeket az embereket (erről bővebben lentebb)
Gyakori hangulatváltozások (ez is azért van, mert magukba szívják mások érzéseit)
Tériszonyosak
Segítő szakmákban gyakran találkozni velük
Az empata időnként 'túl sok' tud lenni
Nem ritkán előre megéreznek dolgokat és jelentékeny álmaik vannak
Intenzívebben átérzik a hétköznapi csodákat (pl. utazási élmények, egy szép látkép, különböző kultúrák felfedezése stb.)
Gyakran telepatikus kapcsolatot tudnak létesíteni (pl.: gondolnak valakire, és megcsörren a telefon, az illető hívja őket)
Gyakran kívánják a szexet (a kapcsolódás, és intenzitás miatt)
Ha a fentiek legalább egyharmada igaz rád, vannak benned empata vonások. Olvass tovább, hogy kiderüljön hogyan kezeld!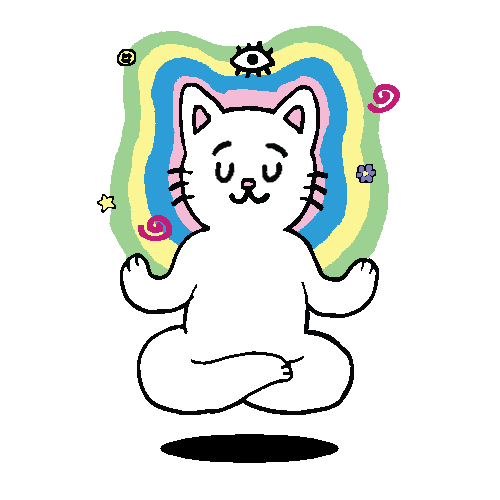 How do you recognize an empath?
They are standing out, it's hard to label them

They are anxious, worrier types

Empaths can feel other people's emotions. Even strangers like to share details of their private life with them

They can easily spot lies, fake and inauthentic people 

The can't stand injustice

They can't stand violence eg. in horror movies

They become exhausted easily (because their energies are drained off by some people)

They have a tendency to form addictions (alcohol, drug, sex, smoking, food) to numb their high sensitivity

Spirituality and involvement with energy related topics (metaphysics, quantum physics, energy healing)

They are very creative in any field of art, the point is creation

They like to be alone (so they can recharge)

They can be bored easily if their attention is not engaged

They can't deal with anything they are not interested in. They are struggling paying attention to those topics and are a loss of time dealing with those topics 

They have sensitive skin

They have low pain tolerance

They are constantly longing for learning something new all the time and self-improvement is important for them

They love to travel (for the feeling of freedom)

They love to live in their own heads (meditation, visualization, overthinking, daydreaming, stargazing, staring at clouds etc.)

They can't stand to be told what to do

They tend to carry extra weight even if they don't overeat. This is a shield against negative energies. Therefore they have a tendency to emotional eating when their soul is hungry. This is how they are grounding themselves (better connection to the physical world) 

They are excellent listeners

Natural intolerance to narcissism. We are attracting them like crazy but they can't stand those people for long (continue reading for more on this topic) 

Mood swings (because they absorb other people's feelings easily)

They often have agoraphobia (fear of big open spaces or heights)

You can often find them in caretaking roles

They can be 'too much' at times

They often have premonitions and meaningful dreams

They can feel the everyday miracles more intensely (e.g. travel experiences, a nice view, discovering cultures etc.)

High sex drive (because of the connection and intensity)
If at least one third of the above is true to you you have empath tendencies, keep reading to figure out how to deal with it.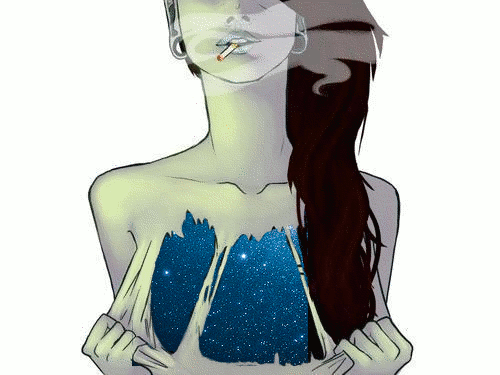 Mik válthatnak ki idegességet az empatákból? Mitől húzódnak vissza a csigaházukba?
Erős szagok/illatok
Intenzív hanghatások
Folyamatos TV/rádió
Ha túlérzékenynek/hisztisnek nevezik őket, amiért érzik a rossz energiákat
Tömeg
Túl sok szociális érintkezés
A levegő/tér hiánya
Sürgetés, ha nem csinálhatnak valamit a saját tempójukban
Feltöltődésre szánt én-idő megvonása
Kényelmetlen, durva anyagú ruhák/cipők
Kiabálás/veszekedés
Triggers for an empath
Loud sounds

Intense scents/smells

Constant tv/radio

Been called a drama queen for picking up on bad vibes

Crowds/clutter

Too much social interaction

Lack of airflow/open space

Rushing, they need to do things at their own pace

Lack of me-time to recharge

Uncomfortable shoes or clothing fabric

Yelling/fighting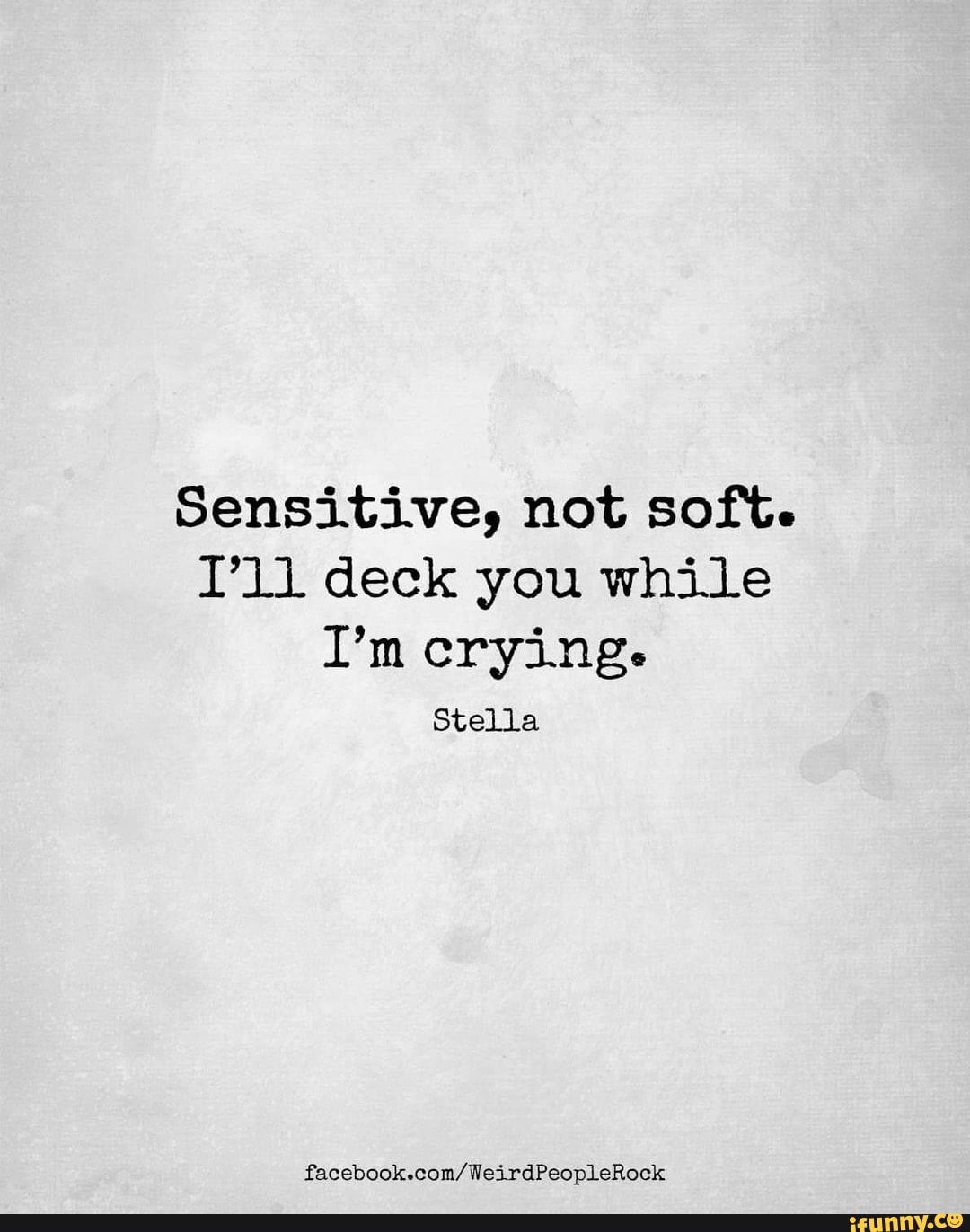 Érzékeny, nem puhány. Sírás közben is megtaposlak.
Tévhitek
Ők nem:
Neurotikusak
Őrültek
Gyengék
Hipochonderek
Misconceptions
They are not:
Neurotic

Crazy

Weak

Hypochondriac
Mik az empata lét előnyei?
Élő hazugságvizsgáló
Olvas az emberekben
Nyitott az életre, az emberekre és a természetre
Született gyógyító és segítő
Szenvedélyes
Mély érzésű
Kreatív
Jószívű
Átlátja a dolgokat
Ismeri önmagát
Hűséges társ és barát
Intuitív
Spirituális
Megérzi az energiákat
Alkalmasak megtörni a családi generációs mintákat
És a hátrányai:
Magukba szívják a stresszt és a rosszkedvet másoktól
Sokszor nem tudják szétválasztani, hogy amit éreznek, a sajátjuk-e, vagy másé (pl. rosszekdvűen érnek be a munkába, amikor felkeléskor még semmi bajuk nem volt)
Érzik a világ fájdalmát
A hamis emberek egyszerűen megbénítják őket, nem tudják, mit csináljanak velük
Érzékenyek az időjárás változásra, és a teliholdra
Folyamatos dilemma a társfüggőség és az egyedüllét között (attól való félelmükben, hogy rosszul választanak, és fel kell adniuk magukat)
Advantages:
Lie and fake detector

Reading people

Opened to life, people, nature

Natural healer

Helper

Passionate

Deep

Creative

Compassionate

Can see the big picture

Know ourselves

Loyal friends and mates

Intuitive

Spiritual

Can sense energy

They can break the generational patterns in their family
Downsides:
Absorbing the stress and negativity of others

Not being able to tell if an emotion is mine or the other person's

Feel the world's suffering on your shoulders

You may freeze around inauthentic, fake people

Sensitive to weather changes and full moon

Constant struggle between co-dependency in a relationship and between left alone (in fear of choosing the wrong partner and having to give upon themselves)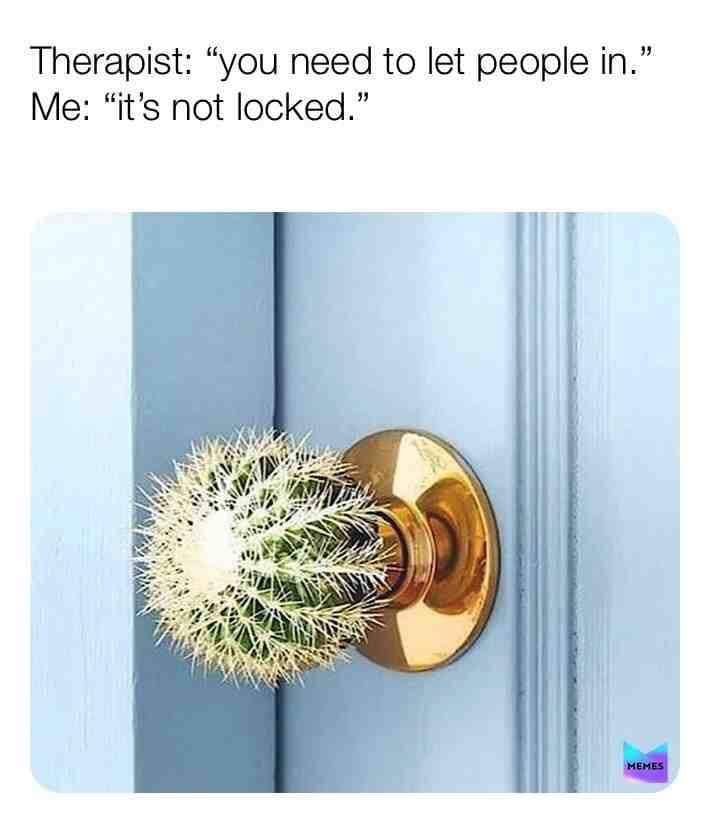 Hogyan védd meg magad empataként?
Az empatákat az energiavámpírok behúzzák a saját negativitásukba. Nagyon könnyen megy nekik, mert egy fejlett empátiával rendelkező ember nem fogja őket otthagyni, amikor folyton panaszkodnak, hosszan beszélnek semmiről, vagy önmagukról,  pletykálnak vagy vitáznak. Különösen vonzzák a nárcisztikus személyiségeket, akik imádnak magukról beszélni, minden róluk szól, és mindig minden a másik hibája. Mindennek úgy kell lennie, ahogy ők akarják. Rövid ideig meg tudják téveszteni az empatákat a kezdeti negédességükkel, de hamar felismerik, kivel állnak szemben (lásd hamis emberek kiszúrása) és akkor már nem tudják őket elviselni a közelükben. Az empaták különféle mérgező személyiségeket is bevonzanak ezek mellett, mert magas, és különleges a rezgésszinjük, figyelmesek és érzékenyek, ártatlanok, és a falaik általában lent vannak, vagyis nem védekeznek megfelelően, amíg meg nem értik, hogy nem mindenki olyan jószándékú, mint ők. Mást nem tehetnek, csak azt, hogy levédik magukat, és csiszolják a képességeiket, hogy minél hamarabb kizárják ezeket az embereket az életükből.
Néhány módszer a védelemre:
Burok – elképzelni egy fényburkot magunk körül, amin csak a jó energiák hatolhatnak át (fehér vagy rózsaszín) az olyan helyzetekben, ahol "veszélyben" érezzük a saját energiánkat
Meditáció
Természet/Állatok közelsége
Rendszeres sétaszünetek beiktatása a munkahelyen feltöltődés céljából
Határokat szabni – kit engedünk be az életünkbe mennyire engedünk közel bizonyos embereket
Megtanulni nemet mondani
Megtanulni az egyensúlyt az adás és a kapás között
Lelassítani
Lecsökkenteni a képernyők, kijelzők előtt töltött időt
Természetben időt tölteni
Megtanulni feltöltődni, kiengedi a gőzt
Mezítláb sétálni a természetben, hogy érezzük a Föld energiáját (földelés/kapcsoldni a fizikai világhoz), reflexológia
Egészségesebben étkezni
Csökkenteni a stresszt
How to protect yourself?
Energy vampires are drawning empaths into their own negativity. It's quite easy for them because a person with high level of empathy won't quit on them when they are complaining endlessly, talking about basically nothing, or themselves only, gossiping or arguing. They attract people with narcissistic personality disorder who love to talk about themselves, everything is about them, and always others are to blame for everything. Their way or the highway. They are able to fool empaths for a short time with their lovely behavior in the beginning but since empaths can spot fake people easily it's quite temporary and empaths can't stand the any longer. So empaths can attract various kinds of toxic people because of their positive energy, because they are attentive, sensitive and innocent and their walls are usually down. They assume that everyone is as opened and have as good intentions as they do. Therefore they have to guard and protect themselves in order to cut the wrong people off, keep the toxic energies out and not to let their own energy sucked away. 
A few methods to protect yourself:
Set boundaries with your time and energy

Learn to say no

Learn how to give and receive in a balanced way

Slow down

Unplug – decrease screen time

Meditate

Spend time in nature

Detox, recharge and decompress

Shielding to block out negative energy – imagine a white or pink shield made of light forming around you whenever you feel overloaded by other people's energy (e.g. a complainer)

Eating well

Minimizing stress

Quiet alone time

Grounding, earthing (walking barefoot in nature, reflexology)
Én: közösségbe megyek 1 este. | Én, ahogy utána 3 hétig töltöm a szociális elemeimet
Az empata és a párkapcsolatok
Nyilván rengeteg minden szól nekem Dr. Orloff könyvéből, de amit most kellett hallanom az az, hogy egy empata nehezen bonyolódik bele laza kapcsolatokba. Pont azért, mert mindent mélyen érez, nem tudja a semmitmondó kapcsolatokat a helyükön kezelni. Hogy tudat alatt érzelmileg elérhetetlen embereket vonz be kapcsolati szempontból (pl. nárcisztikus emberek, távkapcsolatok vagy internetes kapcsolatok) akik nem veszélyeztetik az én-idejét, személyes terét és szabadságát. Nem igazán láthatsz egy empatát feladni önmagát, hiszen ez a legnagyobb félelme. Inkább azt látod, hogy ingereli a partnetét, úgymond ki akarja ugrasztani a nyulat a bokorból (pl. azzal, hogy kellemetlen helyzetbe hozza a partnerét, vagy hisztizik), hogy lehulljon az álarca, láthatóvá váljon, valójában hogyan reagál; megmutassa a valódi énjét, és szükség esetén el lehessen küldeni, ha többet árt, mint használ.
Csak annak nincs félnivalója, aki önazonos, autenikus, őszinte, hiteles, tisztaszívű ember, aki hagyja lélegezni és önmagáért szereti. Az empata általánosságban is ilyen emberekkel veszi körül magát, és ez fokozottan igaz a párkapcsolatokra. Egy empata szeretete feltétel nélküli, és szinte bárkivel kijön, ha nem érzékel hamisságot. Nem a tökéletességet keresi, hiszen átlát a szitán, és tudja, hogy olyan nincs. Nagyon elkötelezett, hűséges partner, akinek fontos a közös fejlődés, intimitás. Azonnal ráérez a dolgokra, előtte nem kell senkinek megjátszania magát, sőt, ha hamisságot érez azt személyes sértésnek veszi, és szakító ok is lehet. Éppen ezért a végletekig megértő és megbocsájtó, ha nem nézik hülyének. A figyelmeztető jeleket már a legelején látja (maximum ignorálja), ha nem olyasvalakibe futott bele, aki ezeket értékelni tudja, és érdemes rájuk. Ideális esetben a partnere intellektuális beállítottságú, és nyugodt, őszinte, türelmes természetű, hogy kiegyenlítsék, kiegészítsék egymást.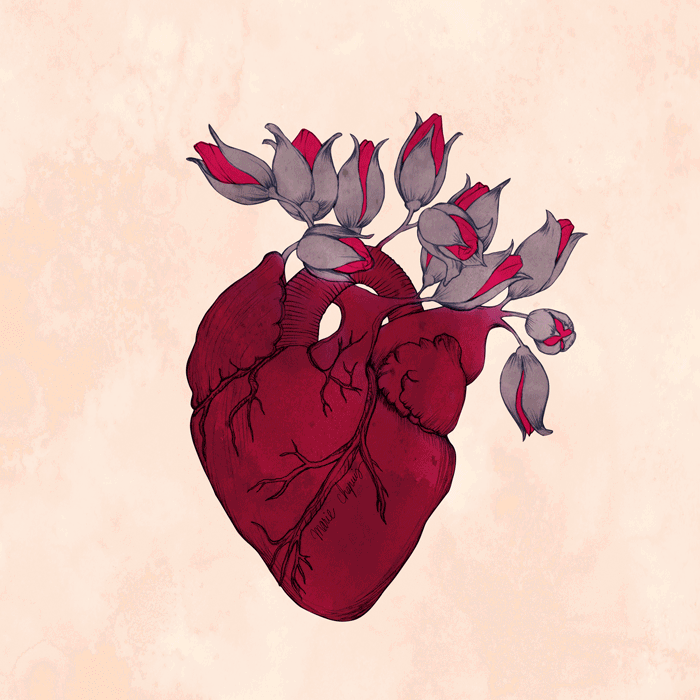 Empaths and relationships
Obviously there are a lot of things I can take from Dr. Judith's book but I had to hear one thing in particular now: namely that empaths have a very hard time forming casual relationships (or friends with benefits BS, you name it) because they feel too deeply and can't handle these situationships where you're supposed to have no feelings or attachment whatsoever. Empaths attract emotionally unavailable people from a relationship perspective (e.g. narcissistic people, distant flings or online dating) so their me-time, personal space and freedom is not endangered. You can hardly see empaths giving up on themselves because this is their biggest fear. You'd rather see them trigger their partner (with provoking arguments or behaving annoyingly for instance) in order to see their reaction so their mask can fall off and they can't be sent away if needed. 
Authentic, honest, trustworthy, pure-hearted people have nothing to be afraid of. Empaths like to surround themselves with such people anyway and it multiplies when it comes to relationships. Their love is unconditional and they can put up with pretty much anything if they are not smelling bullshit. They are not looking for perfection, they know that there's no such thing. They make committed, loyal partners and intimacy, common improvement is important to them. They can sense things right away so there's no point of hiding anything from them, on the contrary, it's a personal offense and a dealbreaker for them. That's the reason why they are understanding and forgiving to the extreme if they bump into a flawed but good person by default. They can see the red flags right away (they choose to ignore them at most) if somebody isn't worth it and can't appreciate the above. Their ideal partner is an intellectual, calm, patient, honest person so they can balance and complete one another. 
Az empatáknak általában belső kényszerük van arra, hogy segítsenek másoknak amikor csak lehetséges. Ez jó dolog, de ahhoz is vezet, hogy olyanokhoz vonzódnak, akik bántják őket vagy önpusztító a természetük. Annál jobban vonzzák az empatákat, minél sérültebbek. Mert egy empata nem tud csak úgy ott otthagyni valakit, akinek segítségre van szüksége. Így hát amikor felismerik, hogy a kapcsolat mérgező, akkor is megrekednek a döntés súlyától, hiszen nem tudnak másnak szándékosan fájdalmat okozni. 

Empaths have an inherent need to offer support and assistance whenever possible. While this seems like a good thing, the fact is that it can result in empaths being attracted to those who are abusive and even self-destructive in nature. The more damaged a person, the more attractive they are to an empath. Because an empath cannot abandon someone in need. Therefore, even when they realize their relationship is toxic they become stuck as they can't bring themselves to cause suffering to the other person by ending the relationship. – J.P. Edwin -Empath healing
Az empata, mint barát
Mivel őszinte és jószívű ilyen emberekkel is szereti körülvenni magát, mint fentebb említettem. Mindenféle embert bevonz, de tudnia kell szelektálni, ki maradhat. Ez nem különösebben nehéz, az ő vevőkéivel. Mivel sok én-időre van szüksége, nem az a fajta barát, aki napi szinten keresni fog. Ennek semmi köze hozzád, ha készen áll szocializálódni, a legjobb embereket fogja ehhez megkeresni.
The empath as a friend
They like to surround themselves with honest and kind-hearted people as I mentioned above. Empaths ate attracting various kinds of people into their lives but they know how to select those who can stay. This isn't particularly hard with their antennas. They need plenty of alone time they are not those kind of friends  who will contact you on a daily basis. This has nothing to do with you, if they are ready to socialize they will reach out to the best people possible.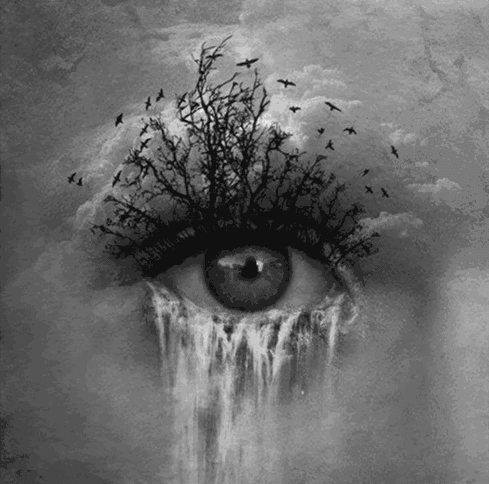 A férfi empatákról
Erős a női oldaluk
Az iskolában zaklathatják őket, amiért "nem elég férfiasak"
Mondták már nekik, hogy "légy férfi", amiért érzékenyek
Nem szeretik az olyan sportokat, ahol egymáshoz kell érni (inkább agresszíven)
Elnyomják az érzelmeiket, hogy ne tűnjenek gyengének
Küzdenek a nemi szerepekkel
Magas az érzelmi intelligenciájuk
What if you're a male empath?
Feminine sides

Can be bullied at school for not being manly enough

They are told to man up for being too sensitive

Don't like contact sports e.g. American football

Supress emotions not to seem weak

They have to fight gender stereotypes

High emotional IQ
Híres empaták / Famous empaths:
Alanis Morisette, Nicole Kidman, Jewel, Pricess Diana, Winona Ryder, Mother Teresa, Cate Blanchett, Oprah Winfrey, Jane Goodall, Hilary Swank
Abraham Lincoln, Albert Einstein, Jim Carrey, Ed Sheeran, Larry King, Mel Gibson, Nelson Mandela, Mahatma Gandhi, George Orwell
Források/Sources:
Dr. Judith Orloff M.D – The empaths survival guide
J.P. Edwin -Empath healing – Survival guide for empaths
How To Become A Stronger Empath
3 Protective Measures Every Empath Should Know
What's An Empath REALLY & How To Thrive As A Sensitive Person
.. and the internet
Ki ismer magára? Dobjon egy kommentet! 🙂
Have you recognized yourself? Drop a comment! 🙂