Csaba a Telt Lányok Oldala nevű igen népszerű Facebook oldal létrehozója, és szekesztője. Az oldal 140.000 rajongóval büszkélkedhet, és kifejezetten azért jött létre, hogy a telt női formákat ünnepelje. Összehozza a keresletet a kínálattal: a kívánatos női idomokat az azokért rajongókkal, és lám mindenki boldog. Szép is lenne, ha csak ennyi lenne a dolog. Vannak viszont olyan témák, amelyekkel kapcsolatban meg akartam szólítani egy olyan férfit, aki nem hagyja magát befolyásolni külső hangok által, és igen ma, és Magyarországon büszkén vállaja és hirdeti, hogy kifejezetten a telt nőket szereti.
Hogy ez miért fontos? Mert a nők önbizalma kortól, súlytól, és mindentől függetlenül a béka s…e alatt van, és olvasniuk-olvasnotok kell egy olyan véleményt is, amitől megnyugszotok: így vagytok tökéletesek! Az ízlések igenis különbözőek, ez is, az is szép és szerethető! Mindenre és mindenkire van igény, ne higgyétek, hogy csak egyfajta szépség létezik, mint ahogyan ezt ki is fejtettem A legnagyobb nőgyűlölök a nők c. írásomban. Íme egy őszinte, kendőzetlen férfivélemény:
Csaba is the editor of the popular Hungarian  Facebook page called Plump Girl's page with 140.000 followers, and it was founded in order to celebrate the round womanly figures. It brings the demands and the supplies together: the desirable round girls with their biggest fans and everyone's happy. It'd be nice if it was this easy, right? There are some topics however where I wanted to give a voice to a male who's not letting himself being influenced by the voices from outside. And yes today, yes in Hungary he proudly declares that he's into bootylicios shapes. 
Why is it important? Because womens' confidence is as low as ever regardless of age or size and they have to-you have to read something that makes you calm: you are perfect the way you are! Tastes can differ indeed. This and that is beautiful and loveable as well. There's a demand for everything and everybody, don't think that there's one kind of beauty only. Just as I've unfolded in my recent article The biggest misogynists are women. Here is an honest and unveiled male opinion:
Eniways: Szerinted miért nem vállalják fel a fiatal férfiak ha a telt nők jönnek be nekik?
Csaba: Ezt azért nem mondanám, mármint hogy egy kalap alá lehet venni az összes mai srácot. Kimész az utcára és ennek a tézisnek, nyomát se látni. Ölelkező, szerelmes, kéz a kézben sétáló párokat látsz, ahol a lány dundi, a srác kifejezetten vékony vagy sportos, illetve mackó. Nem gondolom, hogy a fiatal férfiak körében az ízlést, vagy nőideált tekintve közmegegyezés van. Az viszont tény, hogy a tini korosztály különösen fogékony a trendekre, arra, hogy a kereskedelmi médiában, a bulvárban, a sztárvilágban mi a menő. De mikor nem volt ez így? A hatvanas években is így volt. A mainstream nőideál jelenleg fitt és karcsú, csakhogy a tömegpsziché amennyire könnyen oldódik a kultúrában, olyan gyorsan képes is elpárologni onnan. Ahogy a férfi érik és tapasztal, jó esetben kialakul egy saját ízlésvilága és egész biztosan nem fog a trendeknek szerelmeskedni, szexelni, házasodni, gyereket nemzeni. Persze lehet azt mondani, hogy a mai fiúk miatt sok telt, duci lány panaszkodik, lehet azt mondani, hogy sok pluszos lány az alakját illetően epés megjegyzéseket kap, hogy a párjuk kigúnyolja, megalázza őket stb. De megkérdezte valaki a vékony lányokat a csalódásaikról? Megkérdezzük őket arról, hogy ők vajon milyen megaláztatásokat szenvednek el a srácoktól? Nem kérdezzük. Pedig lehet, hogy legalább annyi negatív dolgot kapnak, mint a husik. Mindenki hajlamos a saját sebét nyalogatni és felnagyítani a fájdalmát. De az igazság az, hogy nem tudjuk és nem ismerjük másokét, mert a sajátunkkal vagyunk elfoglalva és onnan látjuk az egész világot..
Eniways: Why don't young men undertake that they like plus sized women in your opinion?
Csaba: I wouldn't say that you could lump all the young men together. You're going out to the streets and you can't see any of this thesis. You can see cuddling, loving couples out there holding hands where the girl is chubby and the guy is skinny, sporty or has a teddy bear figure. I don't think that there's an agreement amongst men tastewise. But it's a fact that the younger generation is receptive to trends, to the things that are cool in the corporate and social media or in the celebrity world.  But it's like this since forever, it was like this even in the 60's. The mainstream female ideal is currently slim and fit but the mass-psychosis can dissolve in the culture and it can evaporate just as easily as it came. As a man is growing and experiencing things in best case scenario he develops an own taste and he's not gonna fall in love, have sex or establish a family for trends. You can say that a lot of plus sized girls are complaining because of boys and are getting negative comments to their figures, that their partners are ridiculing or humiliating them etc. But have anyone asked the skinny girls about their disappointments? Have anyone asked them what kind of humiliations did they go through because of boys? No we haven't. Maybe they are getting as much negativity as big girls. Everyone is inclinable to lick their own wounds and overstate their pain. But the truth is that we don't know a thing about other people's struggles because we are too busy with ours and we tend to see the whole World from that position.
Eniways: Te hogy látod, milyen lehet az aránya azoknak a férfiaknak itthon, akik a teltebb idomokat szeretik?
Csaba: Ha százalékos arányt kell mondani, akkor nehéz a kérdés. Nagyon sok férfinak nincs jól megfogható, paraméterezhető ízlése. Ezeknek a férfiaknak megmutatsz egy 60 kilós, gyönyörű, fitt modellt, ugyanúgy epekedni fognak, mint egy gyönyörű 100 kilós modell láttán. Mert a szépség, nőiesség stimulálja őket, nem a méretek. Ha az a kérdés, hogy a férfiak hány százalékára mondhatjuk azt, hogy kifejezetten a teltebb alkatot részesíti előnyben és csak ezt keresi egy nőnél, akkor azt mondanám, hogy: 30%. A vegyes ízlés szintén nagyjából 30% És a csak fitt-csak karcsú olyan 40%. Nem olyan rossz arány ez.
Eniways: What do you think what could be the ratio of men who love bigger women?
Csaba: It's hard to evaluate a percentage. A lot of men don't have a clear taste. You can show a beautiful, fit model of 60 kilos, or even a 100 kilo one and they will be head over heels from both. Because beauty and womanity stimulated them, not the size. If the question is  what percentage of men could possibly prefer plus size and look for that only, I could say 30 %. Mixed taste can be around 30 % as well. And those who prefer slim/fit only can be around 40 %. This is not a bad ratio at all. 
You need a plus in a woman that keeps you. And you need some plus in a woman that you can hold on to.
Eniways: Nálad ez hogy jött? Illetve miért kezdted el az oldal szerkesztését?
Csaba: Ki ha én nem alapon. Láttam, hogy senki nem csinálja, akkor nekem kell csinálnom. Gyenge próbálkozásnak, hobbinak indult, aztán a nézettség miatt ügy és mozgalom lett belőle. Az indítékok primitívek és roppant egyszerűek. Hajlamosak az emberek ezeket túlgondolni, túlmisztifikálni. Valójában erős frusztráció és dac tombolt bennem a kereskedelmi médiával, a reklámokkal, a sztárvilággal, a fogyókúrás-szépségiparral szemben. Mert teljesen lealázták a buja, párnás nőiességet, ami számomra a tökéletes, ideális nőt jelenti. Ez olyan érzés, mintha személy szerint téged aláznának meg. Az a férfi, aki szereti ezeket a nőket, ugyanúgy sértve érezheti magát. Én az átlagnál kicsit jobban, így megszületett a kompenzáció, ami egy facebook oldal formájában manifesztálódott. Az eredmény ismeretes. A dolog másik ága nyilván egy túlfűtött szexualitás, egy erős vonzódás és rajongás a dundi, párnás nőiesség iránt.
Eniways: How and why did you start the page?
Csaba: Because I thought to myself: who if not me? If no one else does it, I have to do it myself. It started as a weak attempt, a hobby, but it became a great and big cause because of the attention it has got. The intentions were quite simple. People tend to overthink those and build a myth around them. In reality I had a lot of rage and defiance against the media, the ads, the celebrity world and the diet industry. Because they humiliated the lucious cushiony womanhood to the ground which means perfection to me. It's like if I was humiliated myself. Those men who like these women can feel as hurt as I was. I personally felt a little more offended than the average men so the compensation aroused and manifested as a Facebook page. The results are known. The other aspect is obviously my strong infatuation towards fuller women. 
Eniways: Ma szeretik Fat fetish-nek vagyis a kövérség fetisizálásának elkönyvelni, ha valaki ezt a típust szereti. Mi erről a véleményed?
Csaba: Nézd, ne az minősítse a töltött káposztát, aki nem szereti. Ne egy vallásos minősítsen egy ateistát, egy karcsú egy teltet, egy telt egy karcsút, egy fekete egy fehéret és fordítva.. A sor végtelen. Ha valamit nem szeretünk, hajlamosak vagyunk elítélni, megvetni és stigmatizálni, démonizálni. Nyilván vannak emberek, akikben a karcsúság oly mértékben fetisizálódott, oly mértékű dogmává, vallássá vált, hogy aki a zsírpárnákat szereti egy nőn, azt hajlamosnak deviánsnak, betegnek bélyegezni. A fétis leginkább az ő esetükben áll meg. A mainstream, a karcsúság divat sok embernél sikeresen kisarkította a karcsúság, egészség, fittség pátoszát. Nekik nyilván annyira hihetetlen és elképzelhetetlen megérteni mit esznek sokan egy párnás nőn, mint nekem elhinni és megérteni, hogy nekik ez ennyire hihetetlen. Összegezve tehát: beszéljünk a fétisről akkor, ha pozitívan állunk a dolog tárgyához. Zsigeri ellenszenvből nem lehet semmit sem hitelesen analizálni.
Eniways: Some people kike to call this adoration of fat women fetishism. What are your thoughts on that?
Csaba: Look. Those should not grade the cabbage who doesn't like it. A religious person should not grade an atheist, a fat person should not grade a skinny one, a white person should not grade a black person and so on and so forth. If we don't like something we tend to judge and degrade, dehumanize it. There are some people obviously who implemented the idea of thinness above all, so deeply in themselves, that it almost became a dogma and they religiously insist that liking fat must me a deviant behaviour  or they even stigmatize it as kind of sickness. The term fetish stands in their case I would say. The mainstream, the trend of slimness has successfully highlighted and distorted the pathos of health, fitness and the right to exist outside of this world. It's unimaginable for them that healthy minded people can think otherwise. It could be just as hard for them to understand it as it is for me go get what they don't get in this?? To summarize it: let's call it a fetish only if we are relating to the thing in a positive way. We are not able to analyze anything if we hate it by default. 
Eniways: Gondolom hallottál már a Feeder-ekről, vagyis Etetőkről, akik betegesen élvezik, ha a párjukat etethetik, és az morbid módon meghízik. Találkoztál már a jelenséggel? Mit gondolsz róla?
Csaba: Igen, láttam már ilyet az interneten. Nem értem és nem is foglalkoztam a kérdéssel soha. Nyilván, akik ezt csinálják, azok tudnák elmesélni, hogy számukra mi ebben a jó, mi okoz ebben örömet, szexuális izgalmat. Egyszer egy okos ember azt mondta: a világon minden létező dologra gerjed valaki.. De pont mi, akik most arról beszélünk, hogy egyesek fétissel vádolnak minket, nem ítélhetjük el az etetőket, mert én személy szerint az egészből nem értek semmit. Amit meg nem értek, azt nem tudom reálisan megítélni, minősíteni.
Eniways: I assume you've heard about "feeders" before who pathologically enjoy feeding their women to the point where they can't even move because of morbid obesity. Did you ever heard of that? What's your opinion? 
Csaba: Yeah, I've seen such a thing on the internet. I  just don't understand it and I didn't care reading more about it. Those who are into it could tell you more about why is it enjoyable or sexy in their opinion. A wise person once said: Every single thing excites somebody in this World. But us exactly, who are discussing about fetishing fatness don't have to right to judge feeders and feedies because I personally don't understand this thing at all. And I'm not able to judge realistically what I don't understand.
Eniways: Nyilván Te is azt láttad, hogy nem menő a pluszos lányokat favorizálni. Miért döntöttél úgy, hogy szembe mész az árral?
Csaba: A kérdésben van a válasz. Pont azért döntöttem így, mert nem volt menő. Azt szeretném, ha ez változna, ennyi az egész.
Eniways: You've obviously experienced that it isn't cool to prefer plus sized women. Why did you decide to swim against the flow?
Csaba: The answer is in the question: I decided it because it wasn't considered to be "cool'. I would like this to change and that's it.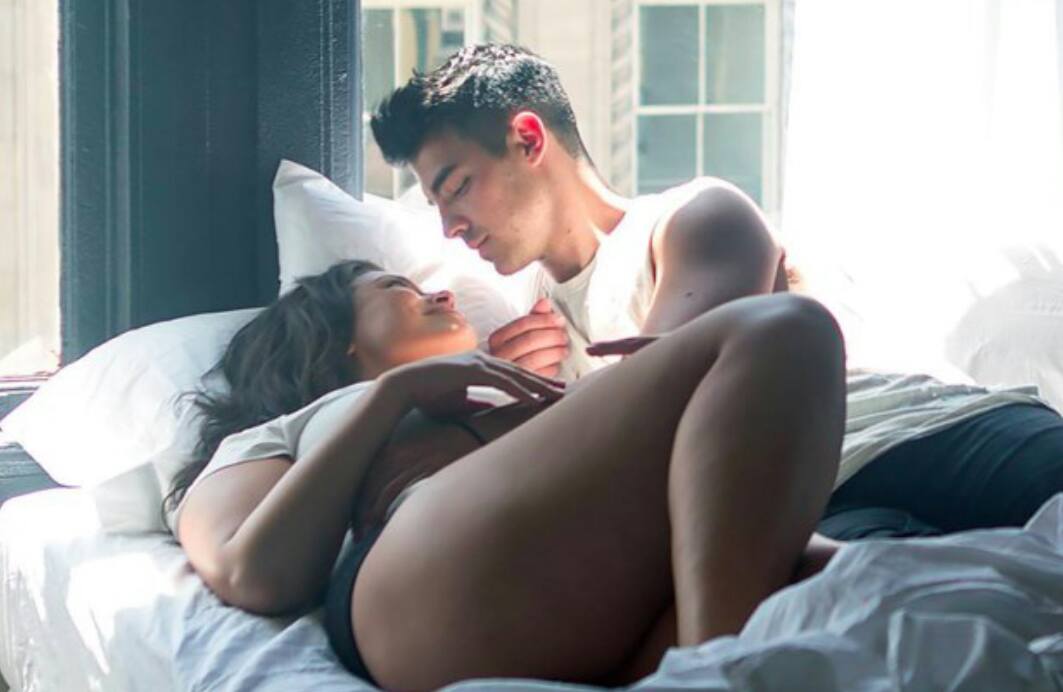 Eniways: Miért nem vállalod teljes névvel és arccal az interjút? Értek atrocitások az ízlésed/az oldal miatt?
Csaba: Folyamatosan érnek, ebből is látszik, hogy értéket közlök, ami valaki számára kedves, mások számára nem. Semmiképpen sem közömbös, amit csinálok. Az ügyre jobban tud az ember fókuszálni, ha nem a személye a téma. A másik része a dolognak az, hogy megszoktam a privát, nyugodt életet. Nem vágyom közszereplésre és nem vágyom arra, hogy napi szinten sokan keressenek. És ez nemcsak a ku**a anyázókra igaz, meg azokra, akik leírják, hogy: "szétütöm a szájjad te csicska" Ez igaz azokra is, akik pozitívan állnának hozzám. Nem fogadhatok mindenkit, nem reagálhatok le mindenkit és nem törődhetek mindenkivel, aki megkeres. Ez egy akkora teher, ami nekem nem hiányzik. Semmilyen előnnyel nem jár, csak hátránnyal. Nem kapok a Telt lányok oldalától fizetést, nem fizetnek a rajongók sem. Nincs okom többet beletenni magamból, bár találtam egyet, ami miatt mégis meg fogom személyesíteni a közösséget. Az a jövő titka, hogy ez az ok mi..
Eniways: Why didn't you undertake this interview with your face and full name? Did anybody bully you because of this whole thing?
Csaba: I am harassed all the time because I don't keep my mouth shut. You can see from that alone that I'm channeling and publishing value. What's nice to some is gruesome for others. My work is in no way neutral. I can focus on the cause better if the topic is not me. The other thing is that I got used to a private, chilled life. I'm not craving public appearances, I don't want people to reach out to me on a daily basis. And this is not only true for those who wish me bad and insulting me online, but this is also true to the people who actually like what I do. I can't react to everything and I can't care about everyone. This would be a too heavy cross for me and I don't miss it even for a second. It doesn't have any benefits, only disadvantages. I'm not making money out of the page, I don't get paid by the fans nor Facebook. So I don't have any reason to give out more from myself. I've found one reason though to personalize my audience but I'll save this secret for later.. 
Eniways: Az oldalon szexi ruhákban és pózokban jelennek meg a telt lányok. Hogy látod, ez erősíti azt a szemléletet, hogy tőlünk mindenki csak szexet akar, többet nem?
Csaba: Nem, nem erősíti. Aki úgy gondol egy nőre, mint egy tárgyra, az a szexi fotók nélkül is úgy fog gondolni. Az emberek 99% egy akciófilm után nem fogja felrobbantani a szomszédját vagy végigverni a fél utcát. Persze mindig van az az 1%, aki nem tud felnőtt, egészséges emberként ítélni és viselkedni.
Egyébként az nem akkora baj, hogy a telt lányokban valaki meglátja az erős szexualitást. Ez azt jelenti, hogy a karcsú divat téved, amikor azt mondja: "légy karcsú és szexi".
Eniways: Women are pictured in sexy poses and clothes on your page. Doesn't it affirm the idea that we are good for sex only and nothing else?
Csaba: Not at all. Those who think of a woman as a sex object would do the same even without the photos. 99 % of people won't go out to the streets after seeing and action movie to beat everybody around them or to blow up their neighbor. The remaining 1 % is certainly there however, who can't behave and make judgments like a decent human being. By the way the fact that somebody sees the strong sexuality in fuller women isn't necessarily a bad thing. This only means that the skinny fashion trend is wrong when it says: be slim and sexy! 
Eniways: Nemrég írtam egy cikket arról, hogy a nők mindenféle súly és korcsoportban utálják saját magukat, és a többi nőt is, főleg aki nem utálja magát. Ez egy játék, és aki nem vesz benne részt, azt kinézik.
Mit gondolsz a témáról?
Csaba: A női hiúság rendszerszinten van túlgerjesztve. A női hiúság és szépség egy "részvény", amit a cégek, a marketingesek, a nagytőkések jegyzik. A női szépség egy jól beárazott "fizetőeszköz". A női szépséggel kereskednek, pontosabban mondva: a nők lelkével. A nők közti konfliktus és a nők önmagukkal vívott harcai felülről szított szokások. Ha a nők egy napon kibékülnek egymással és önmagukkal, akkor a profit inga többé nem leng ki, a GDP nem pörög tovább és a szépség, hiúság árfolyama nagyon kedvezőtlen lesz. Ezt pedig egyetlen piaci szereplő se szeretné, aki elsősorban a női hiúságból és szépségből él..
Eniways: I've written an article recently about self-hatred in women of all ages and sizes and towards one another especially those who are not hating themselves. This is a game and those who are not participating in it are banned and locked out of the crowd. What do you think about this?
Csaba: Vanity is induced on a systematic level. Womens' vanity and beauty is a "stock" that is marketed by big corporations. Womanly beauty is a well priced "currency" so to speak. They are trading beauty or more accurately: their souls. Conflicts between women are indicated from the top. If women were in peace with themselves with and each other one day the profit margin and GDP would fall very low. The exchange rate of beauty and vanity wouldn't whirl any longer. And those big corporations who live out of womens' insecurities would go bankrupt. 
Eniways: Mit gondolsz arról a megfogalmazásról, hogy "elfogad" a párom olyannak, amilyen vagyok? Nagyon rég megfogalmazódott bennem, hogy engem ne fogadjon el valaki, hanem szeressen úgy, ahogy vagyok, azért, amilyen vagyok. Nyilván most a külsőségekre gondolok.
Csaba: Nagyon rosszat gondolok róla. Elfogadni a szükséges rosszat szokás. Azt, amin nem tudok változtatni, azt ami noha kellemetlen, nem tetszik, nem jó, de vele kell élnem. Na most a párkapcsolat nem ilyen. Legalábbis, amíg az ember fiatal és működnek a hormonok, addig biztosan nem. Elfogadásra nem lehet egy fiatal férfi és egy nő kapcsolatát építeni. Maximum gyávaságból és megalkuvásból. "Nincs jobb, nem jön jobb, nem tetszem a jobbnak, de legalább itt van ez mellettem, hogy ne legyek egyedül".
Ez a bili rendszerint idővel kiborul, persze vannak kivételek. Vannak emberek, akik tényleg képesek szeretetlenségben leélni egy teljes életet. A lényeg az, hogy ahol egy férfiban és egy nőben él a szexualitás, ott nem épülhet mindez az elfogadásra, csakis a szenvedélyre, a vonzódásra, a rajongásra.
Az a nő, akinek csak elfogadják a testét, sokkal nagyobb sértést szenved el, mint az, akinek kerek perec megmondják: "nem kívánlak, nem tetszel, más nőre vágyom". A férfi részéről az elfogadás ugyanis egy kegygyakorlás, egy szánakozás. Ettől egy nő önbizalma széthullik. Szóval ne legyünk képmutatóak. Amíg fiatal az ember, próbáljon meg keresni olyan partnert, akit nagyon kíván és akit nagyon akar. Fontos a belső, fontos a személyiség, de az ember a fizikai valójával együtt kerek és egész..
Eniways: What do you think about the phrase: He accepts me the way I am? It bugs me for a long time now that I don't want somebody to "accept" me but to love me the way I am for who I am. I'm referring to physical appearance here.
Csaba: I'm thinking the worst things possible about that. You're accepting what is necessarily wrong. You're accepting what you can't change even if you don't like it but you have to live with it. Now, the relationships should not work like that. At least as long as you're young and the hormones are working. You can't build a young relationship to acceptance so to say.  Out of cowardice  and opportunism at most if no one better comes around so I'll settle for this for now. The woman who's body is only accepted is hurt deeper than that one who's told right away that she's just not attractive enough someone else is more desirable. Acceptance is just mercy or pity and a woman's confidence can fall into pieces because of it. So let's not be hypocrites.. As long as we are young let's try to find a partner who's very attractive to us and who is truly wanted. Personality and your other traits are important too but a person is whole alongside with her appearance.  
Eniways: Mit üzennél a blogomat olvasó nőknek? Megszokhatták tőlem, hogy pozitív üzenetet kapnak útravalónak. Van olyan fontos dolog, amit férfiként elmondanál a nőknek?
Csaba: Az önbizalomról mondanék pár szót. Az önbizalom nem azt jelenti, hogy az életben pozitív visszajelzéseket kapsz és ettől jobban érzed magad. Pont ellenkezőleg. Az önbizalom az, amikor senki se dicsér meg, senki se ad visszaigazolást rólad és te mégis pontosan tudod, hogy mennyire értékes vagy.
Ez az önbizalom. Önbizalomra akkor van szükség, amikor egy sötét sikátorban senki se fogja a kezed és nem akkor, amikor reflektorfényben felvonulsz a barátaiddal, hódolóiddal. Persze tudom, az ember társas lény. De amikor a társad megdicsér az csak az ő bizalma, amikor te odaállsz a tükör elé és megdicséred magad, az a tiéd. Ez az önbizalom: sajnos a kettőt sokan összekeverik..
Eniways: What message would you send to my readers? They got used to receive a positive message in the end. 
Csaba: I would spread some words about-self-confidence. Confidence does not mean that you 're getting positive feedbacks and you feel good about yourself. On the contrary:  you're feeling good even if nobody is complimenting you and you know your value regardless. You need confidence when nobody's holding your hand in a dark alley, and not when you're moving ahead in the spotlight alongside with your friends and fans. I know I know: people need people. But when your partner is complimenting you is his trust and faith in you but when you're standing in front of the mirror and do the same it's yours. This is what confidence is about. Sadly people often mix the two…
Csaba facebook oldalát ITT találjátok, megérdemel egy lájkot! 🙂
You can find Csaba's page HERE, he deserves a like 🙂
Photo: Elly Mayday